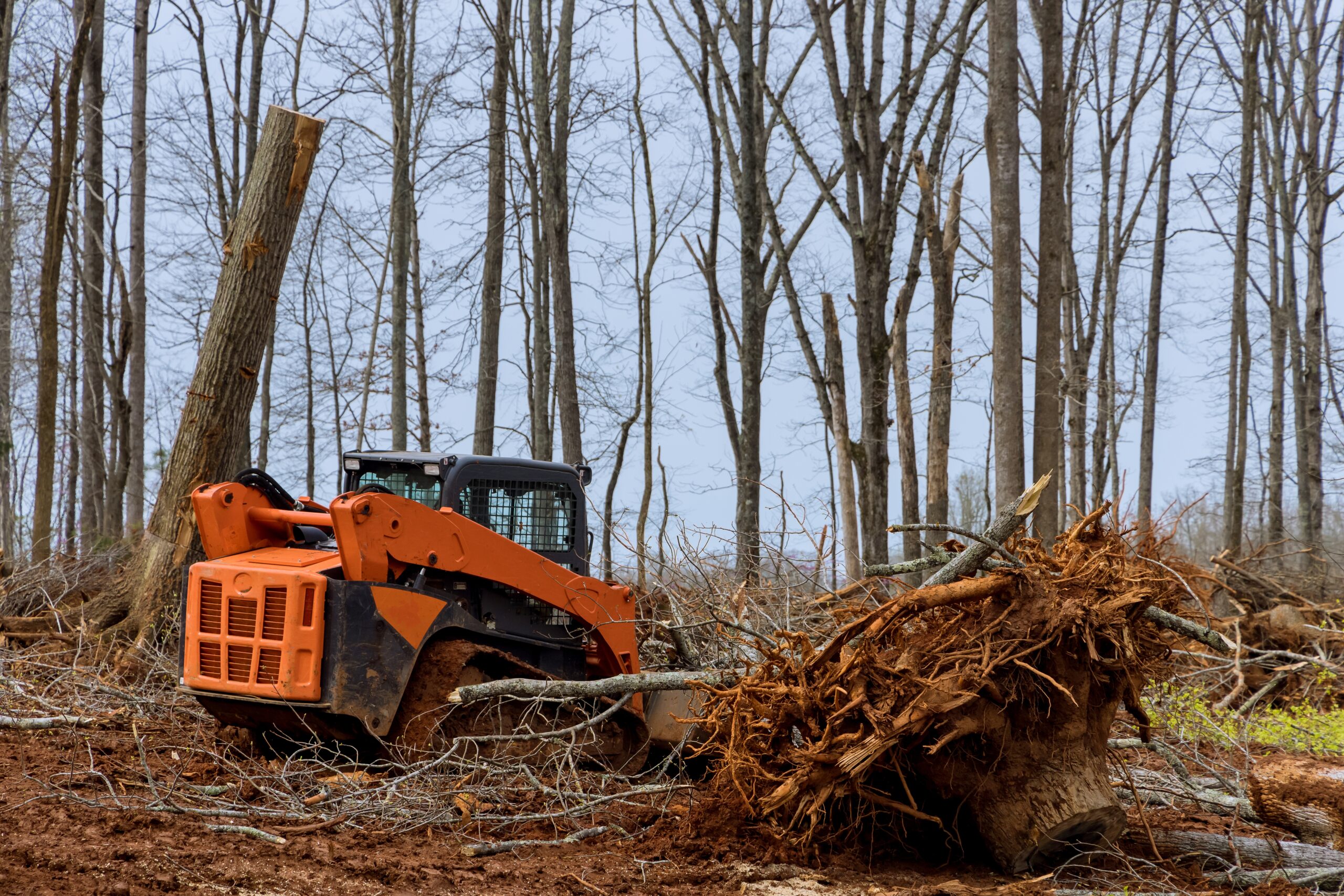 If you have plans for a big-scale construction project on your property, it's wise to take advice from the best land clearing company Buffalo NY. They will clean and prep up your land for the work in no time. 
If you have never had prior experience hiring land clearing contractors, you might wonder how to pick a good one. To make the hiring process easier, we've compiled a list of top questions to ask the land clearing company.
Take a look at it to grab an understanding of what elements are the most crucial during the hiring process.
5 Questions To Ask Land Clearing Contractors
Have You Done Land Clearing Jobs Before?
Land clearing projects are all different. Your property may have some features that the contractor hasn't dealt with before.
How big is your area?

What type of trees and debris occupies the land?

When do you need to get the land cleared?
You should find answers to these questions before starting the hunt for land clearing contractors. They'll ask for details like these in the first conversation. Share as much information as you can with each land clearing contractors near me Buffalo NY. That way, you will find experienced professionals for projects like yours.
Once you find them, ask them how they approached such projects –
What were the strategies?

What kind of equipment and technique did the contractor use?

Do You Have License And Registration?
You don't want anyone operating heavy and dangerous tools on your property. So, make sure the land clearing company has insurance and certificates to take on your project. They are the ones that must be held liable for work-related damages and injuries – not you. 
When asking for such certificates, don't take their word for it. Ask for tangible proof of the paperwork and certification to be certain. 
What Safety Precautions Do You Take?
You want to ensure the land clearing contractors you're hiring prioritize safety. Ask them upfront how they plan to keep their workers and nearby people safe during the task.
What safety tools and equipment do you use?

What is your backup plan if something goes wrong?

Are your workers trained to use dangerous tools and situations?

Can You Show Your Past References?
You hesitate to hire a masseuse without a recommendation – why not do the same for the land clearing company? Any worthy contractors can provide solid and verified references at the drop of a hat. If you have any doubts about the company, speak to their past customers. Find out what they liked about the company and what they didn't.
Don't just believe in testimonials posted on their company site. They are good starting points too. But you have to also find real people with real experiences to share.
What Is The Cost Estimate Of The Project?
Lastly, ask the potential contractors about their service pricing. Don't ever hire the first contractor you speak with, even if their prices seem reasonable. Collect the cost estimates of at least 5 land clearing contractors to ensure you're getting a fair deal.
Winding Up
Write these questions down and get set to hire the best land clearing company. Always remember – the more questions to ask up front, the better.Tree Soldiers
For top-notch land clearing services in Buffalo & Rochester, reach out to. Whether you require residential or commercial land clearing services, our licensed team can help.
Connect at (716) 320-7799 for any questions about our services!