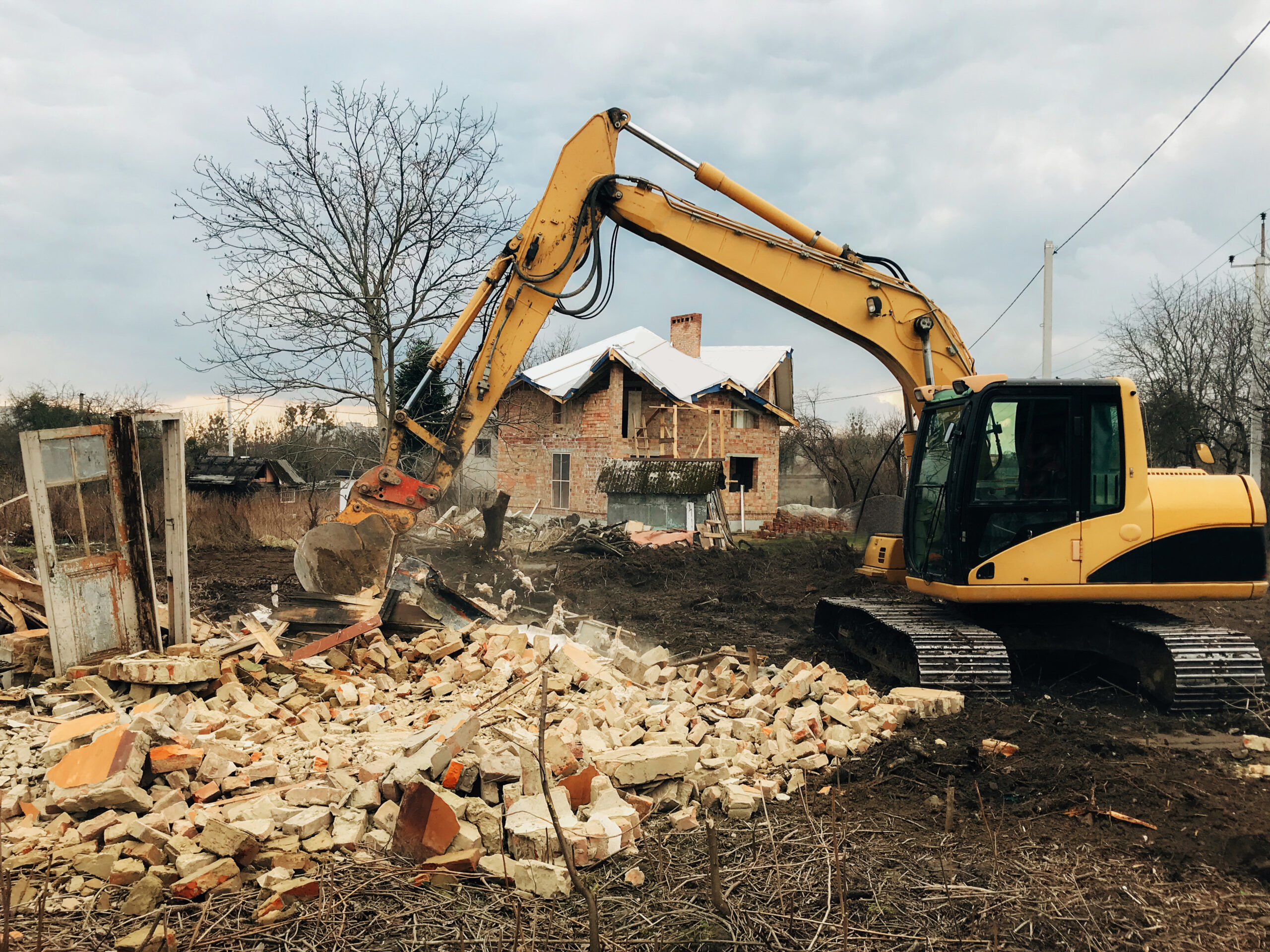 If you have taken on a DIY project to build a new cottage or garage on your property – Congrats, we wish you luck! 
But won't it be better to clear all the unwanted trees before you begin the project? Yes, you need land clearing! It's the initial step for all development projects. Professional land clearing helps remove unwanted vegetation and landmarks on the plot and prepares the land to begin your construction project. It's so obvious to understand why it's so important! 
First of all, if you want your land to be cleared neatly and efficiently, ring the best land clearing company in Clarence NY.  However, if you are more of a DIY person, check out these popular techniques and decide which one is the best for you.
5 Ways to Efficiently Clean Your Property
This is the best way if you want to clear a lot of land at a fast pace.
This technique involves pushing over large trees with a huge machine (preferably a bulldozer). It leaves the roots undamaged, but you would need to fill the large hole with a backhoe.
While using the pushover method, remember that it decreases the value of the wood. Thus, if you are working with valuable hardwood and plan to sell the wood after cutting, this method is not for you.
"Cut and Grind" is the most suitable for people that have very few trees on their property.
It begins with removing the weeds and brushes, and consecutively you can move on to cut down the trees. Depending on the size, it will require a multitude of tools such as a brush mower, root plow, and other kinds of large machinery.
Start with cutting down the trees and putting them in a pile to easily move and process them later. The remaining stumps would require special and heavy equipment such as bulldozers to take them out.
If you don't have grinders with you or need some expert's help, contact Tree Soldiers! We got the latest stump grinders that can clean those hardy stumps in a matter of minutes.

The pulling method involves attaching the large trees with anchor chains to a big tractor. Once everything is tightly set, you pull out everything that needs to go. 
This method is also quite effective in removing stumps but you need to remember that you can't just attach chains to any tractor. If you have cranes and trenchers with you, you can try the pulling method.

The pile and burn is the simplest, quickest, and cheapest option in all the land clearing techniques. This old tradition includes cutting-down vegetation into a big pile and then burning it in a controlled manner.
While this method is inexpensive, things can go out of hand quite quickly. So take proper precautions before you choose this one.
Mulching is also a really great option to clear the land and improve the soil condition at the same time.
The specialized mulching equipment will take out trees and stumps and convert them into organic material. The organic matter will then be spread out across the land.
In addition to improving the soil quality, mulching also prevents the regrowth of invasive species and protects the ground from erosion while causing the least amount of damage to the ground.
In case, you are still confused…
You can contact the expert landscapers of Tree Soldiers and we will guide you on how to do DIY land-clearing and can even do it for you. ( Coz, you know it's hard!)