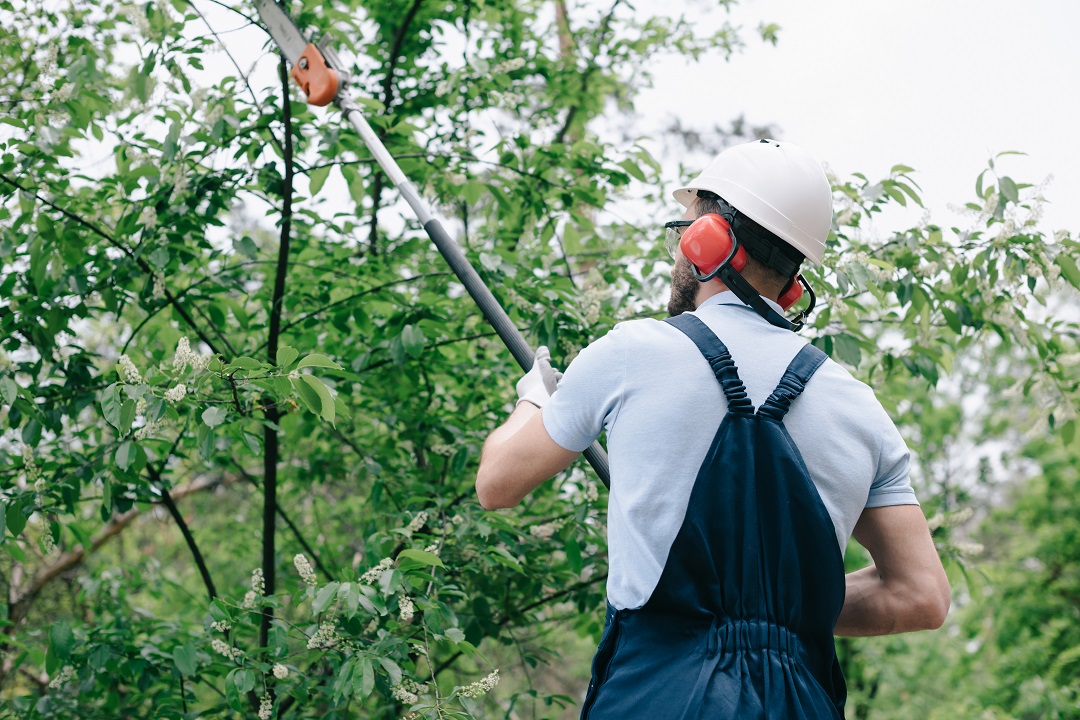 5 Signs That You Truly Need A Tree Trimming Service
To keep your trees looking great you need high-level maintenance. Unfortunately, your busy schedule doesn't allow you to nurture your trees well enough. They need trimming, disease prevention, and pruning which you may not know-how. That's when you want the best tree trimming service in Buffalo.
A tree trimming service not only just cut down your trees. Tree Soldiers offer a range of other services for healthy trees. And as such, you may need a tree trimming service for several reasons. Your tree show signs when it needs a tree trimming service. We've collected a bunch of signs that indicate your tree needs a trimming service. 
5 Signs Your Tree Is Asking For A Tree Trimming Service
1. Your tree branches are leaning
Do a couple of your tree branches lean on a side? And, the whole trunk looks somewhat crooked now. Both the situations are serious and should be handled by a tree trimming service.
A tree trimming service can take off the weight from one side of the tree to help your tree weight distribute evenly. If you fail to do so in time, the branches or your entire tree may fall over.
2. Power Lines!
When you notice that your trees are about to touch the power lines, it is right to call a tree trimming service ASAP. If you let them grow and tangle with the power lines, you'll create a major violation of safety.
The best tree trimming service in Buffalo always has the right equipment to take care of it.
3. Construction project damaging your tree
Sadly, construction projects are notorious for busting branches, damaging trunks, and nicking your trees. If that occurs you must call a tree trimming service. We can evaluate your damage and advice you on the next steps. 
At times, just trimming off the broken branches will do. However, if we show you some notable damage,  you may want to remove the entire tree. 
4. Overgrown trees cause discomfort
Your garden may not get enough sunlight as it needs because of that looming tree. Or you want to have some sunlight on your deck, but your large tree is creating way too much shade. 
These are some justifiable reasons that you need a tree trimming service. We can cut back the shade, causing branches to increase your tree health and make your chilling space comfortable and relaxing.
5. Branches close to your property
As you are chilling your weekend in your room, do you notice your favorite tree growing closer and closer to your room's window? They didn't grow overnight, but slowly they become extremely close to your windows, roofs, sidings, ad property surfaces. 
Such trees are dangerous during the approaching storms of spring. But we've got you covered. Our qualified team of tree trimming services can immediately trim your branches to a safe distance from your commercial or residential property.
Call A Tree Trimming Service ASAP!
If any of the above instances are happening inside your property, call a tree trimming service ASAP. Of course, you want one of the best trimming companies Buffalo NY. 
We have the experience of handling some of the riskiest tree trimming situations in Buffalo, Rochester. So, your search for a tree trimming service near me ends here. In addition to trimming services, you can also get us done with your tree pruning, cutting, and landscape clearing services. At Tree Soldiers, we are a team of seasoned experts to take care of your landscape and yards. Contact us at (716) 320-7799 to know more!