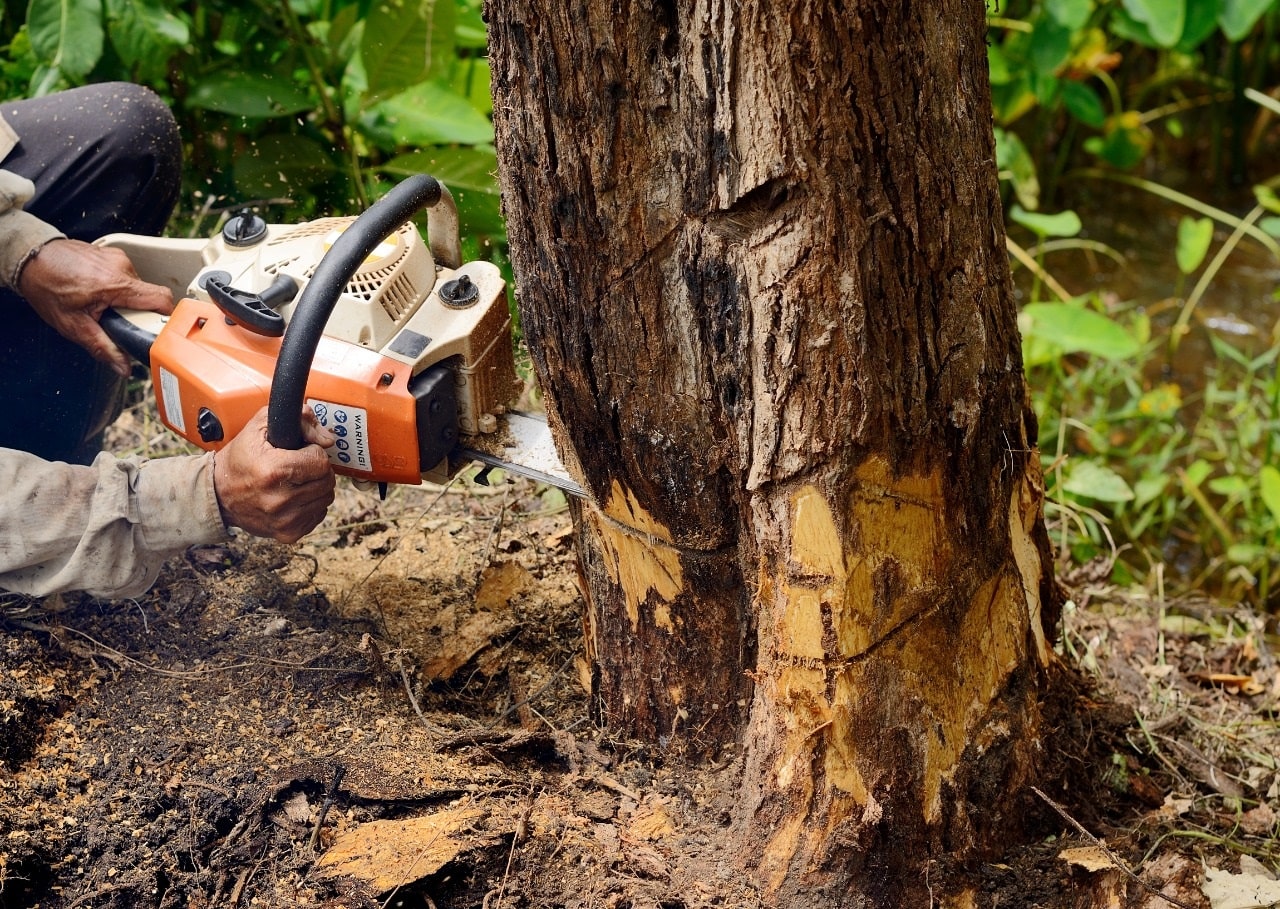 The presence of trees in a landscape is lovely. They give shade in addition to adding beauty and solitude. Despite the fact that trees undoubtedly have many advantages, when they die, they can lead to a variety of issues.
Whether a tree on your property is dying as a consequence of an age-related degeneration or a lightning strike, it is crucial to decide on tree removal. Wondering why? Here are five extremely compelling arguments.
7 ultimate causes to never keep dead trees on your property
1. It draws bugs
Pests find dead trees to be quite attractive. Just like your furniture, dead woods attract carpenter ants, termites, and other wood-boring pests. They would settle there and swiftly spread diseases across other parts of your beautiful landscape.
Not just outdoor plants and trees, but even your interior furniture may also be taken over by these bugs. Other animals may also seek out the tree and build their nests there.
So, isn't it better to remove the tree rather than entertain those uninvited guests? Since your dead tree is not serving a real purpose, nothing's wiser than removing it.
2. Pay less now instead of paying more later
When your tree dies, its structure is affected too. Those decaying branches can lose their grip just after a gust of wind. If a branch does fall, it might hit your car, your fence, your roof, a person, or your pet.
So, a dead tree may truly cause catastrophic harm or damage. Later for those is surely expensive. So, why not avoid that right now? We guarantee that those repairing costs later would be much costlier than the actual tree removal now. Tree removal services would get rid of the whole dead tree without leaving behind any twigs and leaves.
3. They're not attractive
Simply said, dead trees are not appealing. You want your yard should be as aesthetically pleasing as possible. If you have a lifeless tree without any leaves, peeling bark, or fallen branches, then your property curb appeal instantly declines.
Sorry to say, but if you are planning to sell your property then a dead is sure to decline its value. An about-to-sell property should always prioritize aesthetics. So, don't be surprised if your realtor doesn't offer much value for your property with a dead tree.
The only way to maximize aesthetics and gain property value is dead tree removal.
4. It might collapse
A lifeless dead tree is always weak. So, it's obvious that they have the chance to topple down any time. You may not predict when that will happen. If it does fall, it might hit your home, your neighbor's home, your fence, or any other structure on your property. Should we mention the need for an expensive emergency tree service?
Additionally, it could fall and injure someone severely. And yes, you'd also be responsible for paying for any necessary repairs or medical attention. So, the only way you could avoid a dead tree to collapse and cause trouble is to decide on tree removal.
5. It may impact other trees
Your dead tree isn't dead just like that. There has to be a reason, and mostly it's because of diseases. Imagine how severe could be the disease that it killed your tree? What if the disease is contagious?
It's better to remove a diseased dead tree than to have a dead landscape. For instance, if mold or mildew grows on the tree, it can infect the other trees and plants. Therefore, even one dead tree in your yard has the potential to ruin the entire landscape.
If you do not want to be responsible for such an epidemic then call tree removal services. Only a tree removal could save your landscape.
6. Branches breaking from dead trees pose a threat
Be it a windy day or a storm, branches from a dead tree are always at risk. It's the risk of falling off anytime during the season. These broken branches can damage any property structure or even you, your family, or your pet. In fact, what would you do if a wind breaks your dead tree branch and smashes your neighbor's property?
So, do not wait for that storm weather and call an emergency tree service. Get rid of that dead tree right now once you have time.
7. You might not be covered by insurance
As a property owner in Buffalo NY, you might rest assured knowing that you are covered by home insurance. You might be thinking that any property damage will be covered by this. However, let us be clear by mentioning that, that's untrue with your dead tree.
Keeping a dead tree on your property is like you've known all the way about the potential damage, but you refused to take any action in time. That's why many insurance companies refuse to cover this type of damage.
So, do you want to invest in tree removal now or cover the damage expenses and tree removal altogether later? The choice is yours! But, the best thing you can do is to adopt tree removal while there's still time.
Wrapping up
Do you yet agree that keeping a dead tree in your yard isn't a good idea? Well, you might want to save some pennies now, but you may end up spending a lot more in the long run. So, let's remove your dead tree and get sorted with a tree removal service in Buffalo NY.
Hire Tree Soldiers for enhanced tree removal
Tree Soldiers offers everything starting from trimming, and pruning, to removing dead trees in Buffalo NY. If you are looking for quality tree removal Buffalo NY, then we are honored to say that so far we've almost 100 happy clients. If you like professionalism, then our experts are trained for that. SO assure a successful tree removal with Tree Soldiers in Buffalo NY.
Contact Tree Soldiers for tree removal!