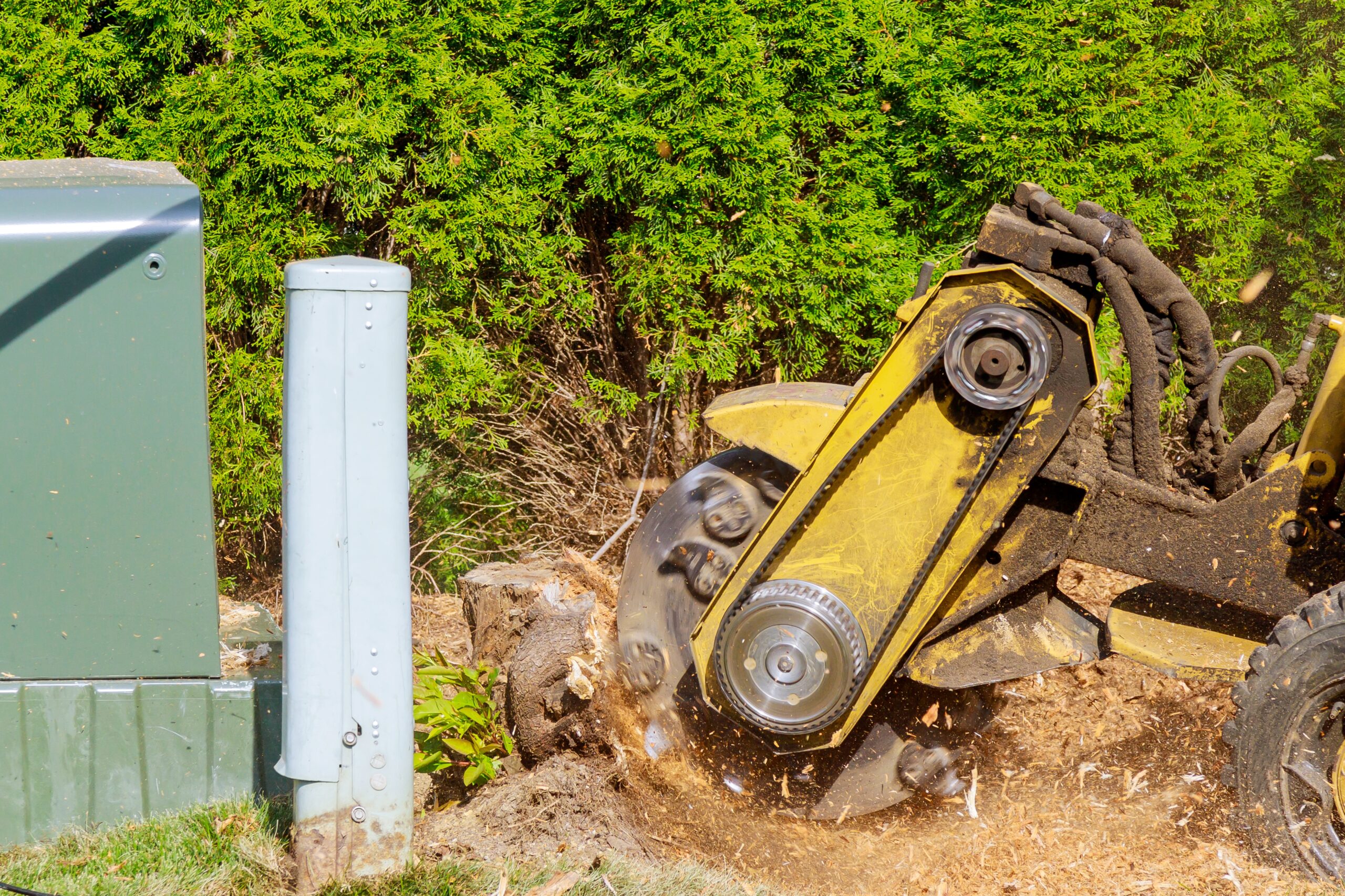 Stump Grinding Or Stump Removal: Which Method Works The Best?
Sadly, like all living things, trees don't last forever. There comes a time when they naturally fall or need to be removed with a tree service company. 
After the tree branches and trunk have been cleared off from the property, you will be left with an unsightly stump. And then you will come across the big dilemma – which way to get rid of the stump. You can either hire the best stump grinding services in Buffalo NY or opt for complete stump removal.
Each of the methods has its own set of pros and cons which we will be discussing below. Carefully measure through them all and pick the right choice for your property.
Stump Grinding Services
The tree stump grinding method uses a cutting-edge stump grinder to shred the stump into wood chips. Let's explore the advantages and disadvantages of removing stumps by the grinding method.
Pros Of Stump Grinding Services
Speed
Stump grinding is quicker and more efficient than professional stump removal. It approximately takes only an hour or two to grind a stump entirely.
Minimal Filling
Filling in tree holes after stump removal can be time-consuming and laborious. But when you opt for stump grinding services, the roots remain in place. So, there will either be no hole or a small hole to fill in afterward.
Cons Of Stump Grinding Services
Potential Sprouting
Left-behind roots in the ground always entail a possibility of sprouting. Some property owners may welcome this new green life. But if you are not interested in dealing with the fresh sprout, it can be quite a nuisance.
Mess
Stump grinding services leave behind a huge pile of mess that requires clean-up. But if you hire Tree Soldiers for the stump grinding task, the team will take care of the debris for you. They will efficiently clear all the wood chips leaving behind a clean property.
Professional Tree Stump Removal Services
Stump removal services pull the whole stump out of the ground along with the tree roots. This method uses either a stump extractor or chemical and burning methods. Here are the good and the bad of the stump removal method.
Positive Points Of Stump Removal Service
Total Elimination
The stump removal method is ideal for completely and permanently removing large tree roots. This opens up many more gardening or construction possibilities for your yard.
Easier Replanting
Complete stump removal renders you an opportunity to plant a new sapling. Since the roots won't be there taking up any space. 
Downside Of Stump Removal Service
Duration
Pulling stumps out of the ground is more time-consuming than merely grinding them down. Dissolving a stump with chemicals or burning them also takes up more time.
Greater Investment
Removing stumps requires much more resources and energy than grinding does. It is more costly and strenuous because the roots of a tree represent more than a third of the tree's total biomass. Even a half-inch of it requires about 450 pounds of force to pull out from the soil.
Takeaway
So, what's the final takeaway? It is that the latter method i.e., stump removal is much more work-intensive and time-consuming. This is why we recommend our clients stick to stump grinding services. 
Connect With The Tree Soldiers Team To Reap The Total Benefits Of Stump Grinding
Our team of professional and hardworking arborists is happy to take on any stump grinding job – no matter how small or big. With our blend of industry expertise and commitment to flawless work, we get the stump grinding job right each time.
Click here to know more about "3 Ultimate Reasons To Uproot Dead Trees By A Tree Removal Company"