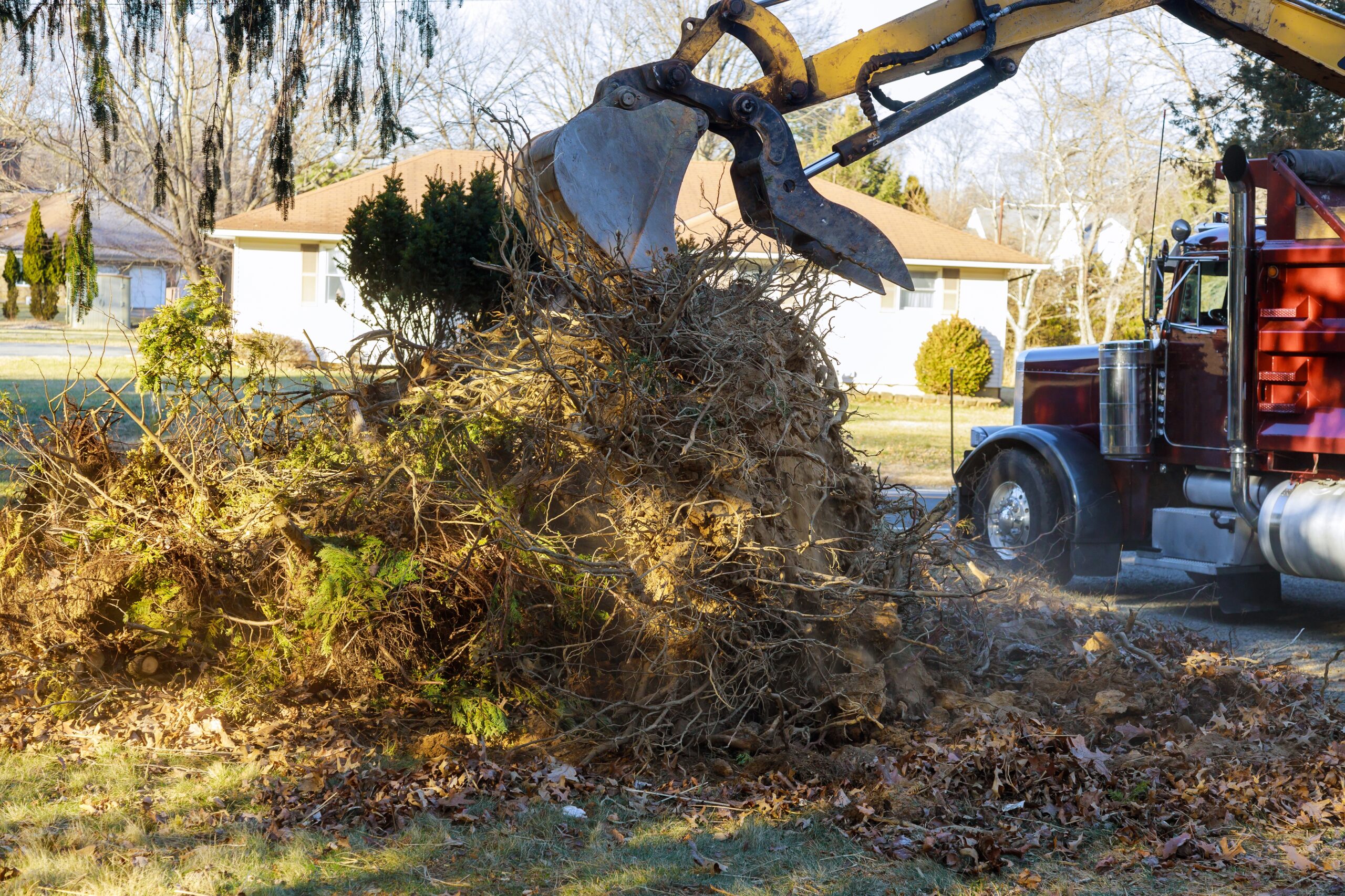 Stump grinding services: Most gardening projects that enthusiastically take up in summer are put on ice when winter sets foot. These chilly, cozy months are not the best for growing new trees. They take much better to the soil in the warmer season. 
But not all projects need to be kept away because of the freezing weather. Stump grinding is one such task that yields the best results – when done in winter. Here are a few reasons why we believe you should hire the best stump grinding services in Buffalo NY from December to March.
Benefits Of Getting Stump Grinding Services In Winter
Better Nutrient Distribution
Trees soak up a lot of nutrients and water from the ground. There tend to be fewer nutrients available during the winter season. This is because rainfall reduces and not as many nutrients wash into the soil.
Hence, removing futile stumps competing for nutrients in winter makes sense. There will be more nutrients and water available for your other healthy trees.
Prevent Summer Pest Infestation
Pests and insects love to shelter in old and rotting tree stumps. When spring arrives, these creepers are always on the lookout for new habitats. Eliminating stumps in winter will do away with all possible residing places for pests in spring.
With spring, a lot of trees sprout around stumps as the soil gets warmer. This is because the root system is still intact and nourishes these new growths. Getting stump grinding services in winter will prevent these newbies from erupting.
In winter, there are no fun weekend events like swimming and water sports. You will probably have a lot of idle time in your free days. Put that extra time to the best use and hire stump grinding services. You can clear up your yard and start fresh when spring arrives.
Make Room For New Spring Projects
Dead stumps take up a lot of space in your yard. Winter is a good time to get stump grinding services and reinvent your landscaping. The reason? Because not many plants grow well during the dormant season. Clearing areas in your garden will give you a lot of room for fresh spring landscaping projects.
Easier To Work In Winters
Inspecting the stump grinding team doing its work in the hot sun isn't much fun. But during winters, the cooler air allows you to stay all day in the yard without feeling heat exhaustion.
Tips For Stump Grinding Services In Winter
Prepare Worksite 
Before using the stump grinder, prepare the site by removing snow, rocks, and hard pieces around the stump. Block off the area around the work to keep kids and pets away from it. 
Stay Careful Around Stump Grinder
Make sure the stump grinding team is wearing their safety gear (goggles, gloves, and earplugs).

Along with the professionals, all personnel standing near the worksite should wear protective gear.

Don't let anyone come near the machine other than the experts.
Get The Right Equipment For The Job
Make sure the professionals are using the best stump grinder for the job. Apart from the grinder, the stump grinding service will need other tools like a chainsaw, hose, rake, and shovel. 
Call The Team Of Tree Soldiers To Get Rid Of Unsightly Tree Stumps
If you wish to remove stumps efficiently and at affordable prices, you need to hire Tree Soldiers. We will provide excellent stump grinding services to get rid of stumps littering your yard, after cleanup. 
Get in touch to know more about our services!
Read this article also to get more information about – How To Best Protect Your Trees From Unbearable Buffalo Heat Stress?